Imagine your radio is placed in your favorite room. Your favorite program is on and they play your favorite music. This device from where you can hear the sound, and from where your favorite host is talking to you, has been right there for ages! Well, imagine your radio in Norway, would't be able to produce any sound anymore after the beginning of 2017. The Ministry of Culture decided to shut down FM-technology then. By taking this decision Norway is a pioneer on what other countries have not dared so far.
The news didn't come up out of the blue. The process started in 2011 when the Norwegian government proposed a switch-off date for FM radio in the country. The government has concluded that Norway is capable meeting all the requirements necessary for a smooth transition to digital radio.
From January to December 2017 FM radio will be shut down region by region. Starting in Nordland Country on 11th January the last region will be the northernmost counties Troms and Finnmark on 13th December. "We can finally complete the work that has been on-going for many years. This is the best solution for all listeners throughout Norway, as they now have a better radio." Trygve Rønningen, CEO and editor in chief of NRK's P4, says.
But why?!
What's the main reason for this decision? Money. FM radio gobbles up money eight times more in relation to the new DAB-technology. Actually the cost of digital transmission will save $25 million. In 1995 DAB was established in Norway, in 2007 the further developed technology of DAB+ followed. 10 years later Norway will take the final step forward using this kind of technology in general.
Households now have to buy new devices to keep on listening to their favorite programs on the radio. But it's worth changing! In Norway DAB-technology already delivers 22 channels, there are further 20 possible to instal. A diversity of many different types of radio programs won't be a problem for the country. Presently there are only five FM channels available.
The decision to shut down FM radio is the starting point for Norway to finally start of using digital radio. You won't be able to use analoge radios anymore. 11th January 2017 will be the date when Norway moves into a new radio era. "This is an important day for everyone who loves radio. The minister`s decision allows us to concentrate our resources even more upon what is most important, namely to create high quality and diverse radio-content to our listeners." Thor Gjermund Eriksen, head of public program NRK, says. Countries from all over the world surely will look at the evolution.
Time to say Goodbye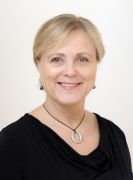 It will be up to radio broadcasters to choose between DAB and DAB+, although it is likely that by 2017 most broadcasters in the country will choose the newer DAB+. There will be far more radio channels available and a greater diversity in content for all Norwegians. "Listeners will then have access to more diverse and pluralistic radio-content, and enjoy better sound quality and new functionality," Minister of Culture Thorhild Widvey said in a statement.
Two years from now until Norway draws a line under a traditional but very old wireless technology. Two more years left, to say goodbye to your fellow device. There is a basis of 55% of Norwegian households already using DAB radios to ensure a smooth change of technology. Only two years and FM radio will be history when nobody will talk about it. Two more years with FM in Norway until before there will be only one thing left on your old radio – silence on all FM channels.